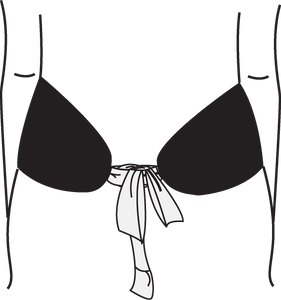 Wearable Hands-Free
The Rugby collection is designed with an adjustable strap for all body types, so you can take the comfort or cool down with you on the go!

Multi-climate
The England Rugby Roses cover is designed with a water-resistant lining with zip closure, giving you the option to ice your YUYU rubber bottle. The condensation stays inside the water-resistant lining and not on you!
Complimentary Gift Box
Delivered in our recyclable signature green YUYU box to make gifts extra special.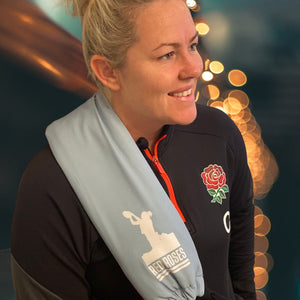 Marlie Packer & YUYU
Saracens and Red Roses flanker, Marlie Packer, believes the bottles have become something of a secret weapon.
"I absolutely love the YUYU Bottle," said Marlie.
"It works for me in multiple ways. The hot and cold elements are perfect for players like myself and the fact that they can be used on the go is a huge benefit."
Emily Ross, lead physiotherapist for the senior England's Women's rugby team, is delighted by what the bottles can offer.
"We as support staff have been focused on sustainable-adaptable strategies to withstand any changes thrown at us in whatever continent we are training in.
"YUYU Bottles allow a great adaptable recovery strategy for players, and especially for female athletes. The tie allows players to recover whilst on the move.
"It also is a great option in limiting the potential performance deficits from menstrual symptoms."